Learn a little more about us, our gatherings & our team
St James with St Matthews is a church for everyone – a family friendly community for all ages, with a heart to reach out to those in any kind of need, and those seeking a deeper relationship with the Lord.
We're an evangelical Anglican parish based in the Eccleston Park and Thatto Heath areas of St. Helens, part of the Eccleston Team of Churches, along with St Lukes, Eccleston, Christ Church, Eccleston and St Johns, Ravenhead, within the Diocese of Liverpool. Whether we are new to you or you've been a member of our family for years – you'll be able to find out all about us on our website. If there's something you need to know but you can't find it here, then please feel free to get in touch using our contact form.
We believe in God as Father, Son and Holy Spirit is at the heart of our faith.
Christians believe that Jesus is God's Son. Jesus reveals to us that God is our Father, and that God is available to us through the Holy Spirit.
For more information, click here.
We are growing church with different activities happening across the week and we are always seeking to be more effective at serving our community. Our church buildings, like our relationship with God, are definitely not just for Sundays. However, Sunday is certainly when we aim to gather together for worship.
2020 has taught us that we need to find new ways of gathering when we can't meet in church. We now gather regularly over Zoom and WhatsApp for worship, bible study and prayer.
We gather for fellowship and fun, to make friends, build community and to fundraise. We have a programme of events around the year – Chinese banquets, Christmas shopping events, strawberry teas, coffee mornings, camp outs in church… and lots more!
Growing to become more like Jesus is essential for authentic Christianity. We call this discipleship and as a church intentionally provide an environment to make this happen.
We have a growing number of small groups that meet during the week. We believe that by learning together, and by praying and encouraging each other, we will grow in faith and discipleship. Sometimes our groups look at the bible in a bit more depth, sometimes they follow a video series or explore some aspect of knowing God's love as a reality in our lives.
We are always running or getting ready to run the Alpha Course – this is the perfect way to grow in your understanding of the Christian faith.
We want to grow in the depth of our love and fellowship with each other, which is why our programme of social and community events is so important to us.
We are also growing our community work, opening a Your Local Pantry at St Matthew's Centre, welcoming up to 100 members of the community each week. 
As a church we are always looking for opportunities to go on mission, often right here in our own communities and town. We want to provide a variety of ways to connect with and bless our community and share with others what a relationship with God is all about.
Here are a few examples from 2020:
During lockdown, we used the railings outside St James church to be a focal point for the community. People were invited to bring prayers in the form of ribbons and tie them onto the railings. We put up bible verses and contact details for people to get in touch if they needed help.
We've visited our local schools and given a welcome bag of activities and goodies to every child starting Reception class.
We've prepared and distributed 200 comfort packs to the wards in Whiston Hospital intended for relatives staying overnight
We are part of the Diocese of Liverpool and we join with all of the churches in our diocese in asking God to give us a Bigger Church to make a Bigger Difference in the world. We want to see more people knowing Jesus and more justice in all areas of life in St Helens, the UK and throughout the world.
You have a unique part to play in God's world. Here at St James with St Matthews we will support you in developing a Rule of Life. Together, we are trying different ways to Pray, Read the Bible and Learn about our faith. We're encouraging each other to Tell others about Jesus, Serve each other in our community to make the world a better place, and Give our time, talents and money to support the work of the church here and in the world.
St James with St Matthew's are also part of the Fit for Mission programme.
Called to Pray, Read, Learn
Sent to Tell, Serve, Give
Here at St James with St Matthews we hold our regular Sunday gatherings in St James church. We have a monthly pattern that varies to include baptism, parade services, morning worship, cafe church and Holy Communion. Our welcome is warm and our refreshments are plentiful.
We would love to welcome you into our church building every Sunday morning at 10.00am.
Any changes or updates to service times will be listed clearly on our website homepage and social media.
Accessibility: We have a fully accessible building including toilets with an accessible toilet, baby changing facilities, car parking including accessible parking, a hearing (induction) loop and ramped entrance. Assistance dogs are welcome and large print service sheets are available.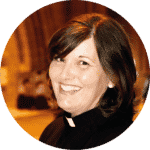 Passionate about Jesus, cake baking, long distance walking and being a wife, mum and granny.
I love talking to and about God, looking for glimpses of God in the highs and lows of life. My heart is also full of passion for adoption, the infertile, vulnerable children, story telling, baking, crocheting, food and laughter.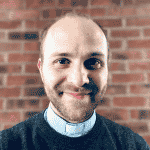 I'm a husband, and father of two children. I'm passionate about teaching, and helping people to understand the Bible. I love good coffee, gaming, and wild-camping.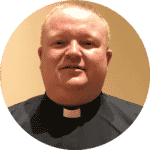 Gregor Stewart
team Curate
I am a husband, father, curate, chaplain, coffee drinking motorcycle rider who tries to faithfully follow God by spreading the good news of Jesus.
We'd love to welcome you, wherever you join us from and whatever your story.
We understand that church may be a new experience for some people, and that you might have questions. Our team are always happy to answer your questions, don't be shy!
Here are some of the more frequently asked questions.
Baptisms, Weddings & Funerals
At St James with St Matthews we are here for people in times of joy and in times of sorrow.
We hold services for Baptisms, Weddings and Funerals. If you are looking for any of these services,
you will find information below on what you can expect from us for each service, and how you can access them.
Baptism is the start of an amazing journey of faith for your child and a special day for all of your family and friends. Click here to find out more. Feel free to contact us using our contact form or give us a call. Click here.
Marrying in church is personal, meaningful and spiritual just as you want it to be. Click here to find out more. Feel free to contact us using our contact form or give us a call. Click here.
A funeral gives the opportunity for family and friends to express their grief and to give thanks for the life that has now completed its journey in this world. We offer follow-up contact from our Clergy Team, and an annual memorial service. Click here to find out more. Feel free to contact us using our contact form or give us a call. Click here.